Q-SYS Cloud Managed, Audio, Video and Control

Q-SYS is a control platform for commercial spaces of any size ranging from individual conference rooms and training rooms to large-scale conference centers and event venues. Q-SYS brings together all of the components that you need for a complete A/V and Control (AV&C) solution. Q-SYS has become the choice of dozens of Top 100 Companies and hundreds of SMBs due to the flexibility and scalability of the Q-SYS platform. Performance Audio & Video (PAV) is your local Q-SYS Partner with a dedicated Team of Q-SYS experts who can Design and Deploy and provide you with long term Support to meet your company's current and future needs.
Q-SYS Core Nano
The latest addition to the Q-SYS Platform is the Core Nano which is designed for projects that need to be ultra-reliable and infinitely scalable and budget-friendly. The Q-SYS Core Nano processor provides these benefits and much more! PAV utilizes the Core Nano in several applications such as Conference Rooms, Training Rooms, Fitness Studios, and small Event Venues. The Core Nano is a great fit for Fitness Studio Projects due to its built-in QSC Audio Processing and the powerful Q-SYS platform brings the ultimate in flexibility and scalability to the ever-changing Fitness industry. Be on the lookout for an upcoming Project Profile on p.volve fitness…
Reduce Complexity and improve scalability with the Q-SYS Platform
The Q-SYS Core Nano joins a growing lineup of Audio/Video and Control processors, (AV&C) built on a flexible software foundation. Like all Q-SYS Core processors, the Core Nano takes full advantage of the powerful and flexible Q-SYS software platform. Q-SYS enables Clients to take full advantage of all native Q-SYS peripherals and the Q-SYS Platform allows you to scale your system without having to rip and replace equipment each time you need additional features. Q-SYS continually adds new hardware and updates software to enhance the functionality of the platform along with security updates making it easy to keep your system up to date.
Rightsized. Uncompromised.
Rather than deploying an AV&C processor with unused analog I/O that occupies a full rack space, Core Nano offers a smaller solution with several mounting options. However, its smaller form factor does not compromise on functionality; instead, Core Nano delivers a full-featured control engine for third-party device control, full paging and background music (BGM) capabilities, automation, monitoring and beyond. This provides major cost savings for those installations that have adopted modern networked endpoints and/or need a shared/centralized processing scenario.
Optimized for the Meeting Space
The Core Nano provides the AV infrastructure to enable full-room web conference integration, particularly for larger, more challenging spaces. It features USB integration with all major web conferencing applications, eight channels of acoustic echo cancellation (AEC), two VoIP softphones, Software-based Dante to enable modern microphones, like the Sennheiser TCC2, and a full-featured control engine for third-party device integration.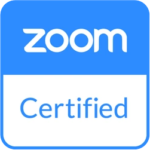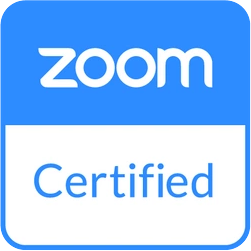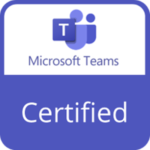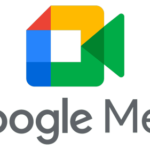 Expand Functionality at the  Software Level
Q-SYS Scaling Licenses allow you to leverage the unique software-based nature of Q-SYS to scale targeted feature sets to the needs of specific applications and use cases.
The Q-SYS Collaboration Bundle scaling license enables your Core Nano to scale into larger, high-impact spaces with increased processing capabilities, additional AEC channels and expanded NM Series microphone support
The Q-SYS Commercial AV Bundle scaling license enables your Core Nano to serve areas that previously required higher tier Core processors by increasing processing power, total network channel capacity and peripheral count.
Adding additional features is easy:
Adding additional Q-SYS hardware to a system powered by the Core Nano brings the power of Q-SYS to spaces of any type or size. Take a look at the articles below to learn more about just a few of the powerful Q-SYS and Partner products that can bring additional capabilities to your Q-SYS Project.
Q-SYS NV-32 Controller:
Just imagine a room-sized version of your PC and the simplicity and ability to participate in or host online meetings. Whether you are using Zoom, Microsoft Teams or Google Meet you will no longer need to huddle around a laptop for your online meetings. Q-SYS gives you certified solutions for hosting meetings with high-quality room microphones, speakers, and displays leveraging the high-value spaces and equipment you already have in place. The Q-SYS NV-32 brings a full-featured Q-SYS system to rooms of any size. Leveraging the power of the Q-SYS NV-32 allows any space to become a full-featured conference room complete with Video Conferencing, Audio Conferencing, and automation capabilities.
Read Article
Q-SYS PTZ Cameras bring Meeting to Life:
Driven by the Q-SYS OS, the NC Series integrate seamlessly into any Q-SYS system, allowing for easy camera feed routing anywhere on the network without the need for complicated programming or video matrix hardware. These camera video feeds can be delivered to any modern video conferencing applications such as Microsoft Teams, Zoom, Google Meet, and Cisco Webex via any Q-SYS AV bridging peripheral.
Read Article
QSC Speakers add Premium Sound to Video Conferencing Spaces:
QSC is Performance Audio & Video's first choice for Premium Audio Systems including speakers, amplifiers, and the ultra-powerful Q-SYS Platform. QSC offers an array of speakers to fit any application you can imagine. Follow the link below for an outline of their speakers designed for a variety of applications such as Fitness Centers, Conference Spaces, and general background audio.
Read Article
Sennheiser TCC2:
The TeamConnect Ceiling 2 (TCC2) is our preferred microphone option for boardrooms and mid-sized conference spaces, where avoiding the complexity of wireless microphone systems can really enhance the user experience. An additional benefit of a ceiling-mounted microphone is the flexibility to adjust the room layout as needed while maintaining a high-quality and easy-to-use microphone system.
Read Article
Thank you for taking the time to learn more about Performance Audio and Video and the brands and services that we offer. At PAV, we are committed to combining Technology, Vision, and Experience to enhance and simplify Clients' lives. If you are interested in learning more about our unique approach, please contact us today.