Q-SYS is a control platform for commercial spaces of any size ranging from individual conference rooms and training rooms to large-scale conference centers and event venues. Q-SYS brings together all of the components that you need for a complete A/V solution and works with complementary brands to create a comprehensive suite of capabilities. Q-SYS includes robust support for video conferencing, audio conferencing, and video presentations all in the same Q-SYS software platform.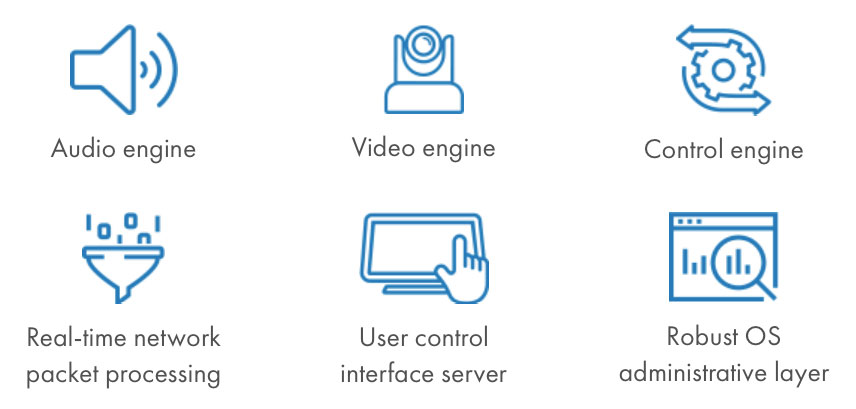 Q-SYS system is extremely scalable, performance-driven, and designed to grow with you as your needs grow and change. Q-SYS has become the choice of dozens of Top 100 Companies and hundreds of SMBs due to the flexibility and scalability of the Q-SYS platform. Performance AV is your local Q-SYS Partner. Our team of Q-SYS experts can develop and verify solutions to meet your company's current and future needs. PAV also provide you with long-term support and maintenance on your Q-SYS system.

Certified solutions for any size meeting space
Q-SYS solutions are Google Meet, Microsoft Teams, and Zoom Certified which brings the power and flexibility of Q-SYS to your chosen platform. Q-SYS delivers a seamless meeting experience in rooms of any size or configuration, making it easy for both in-room and remote participants. The Q-SYS Ecosystem brings simplicity to A/V interoperability and connectivity by providing you with a single driverless USB connection using the conferencing application of your choice. This single cable approach reduces issues for your end-user while providing world-class Q-SYS audio, and conference video all within your chosen web conferencing application.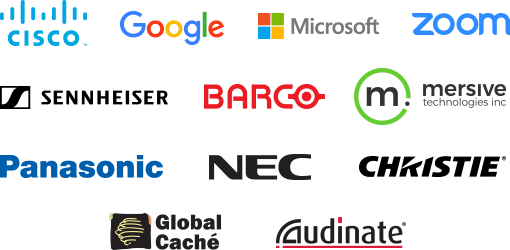 The Q-SYS Difference
Traditional video conferencing solutions require complex cabling, fixed architecture hardware, dedicated programmers, and lack the flexibility needed for future growth. Q-SYS is different; every device in the Q-SYS platform is networked-based and designed to connect using standard network technology using inexpensive CAT-5/6 cable. Q-SYS provides a fully integrated audio, video and control ecosystem for the smallest meeting room to the largest enterprise facility. With Q-SYS there is only one ecosystem that allows you to leverage your existing IT Infrastructure and IT Team to bring World Class technology to any sized space. Users can quickly gain access to a room's A/V infrastructure in BOYD spaces without sacrificing functionality; letting your Team communicate without the traditional conferencing complexities found in legacy conferencing systems.
Thank you for taking the time to learn more about Performance Audio and Video and the brands and services that we offer. At PAV, we are committed to combining Technology, Vision, and Experience to enhance and simplify Clients' lives. If you are interested in learning more about our unique approach, please contact us today.