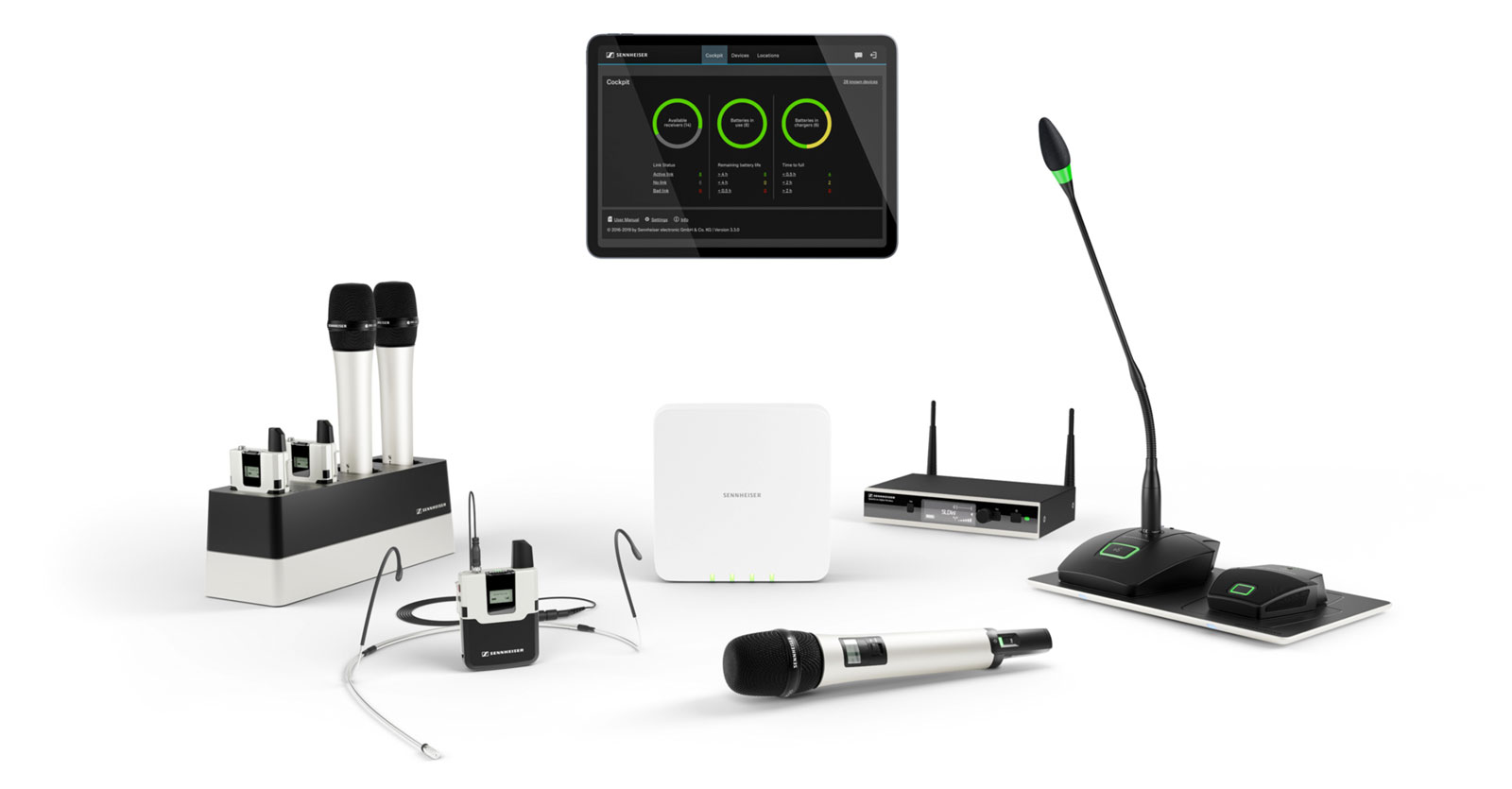 SpeechLine Digital Wireless is a digital wireless microphone system designed specifically for speech and lecture environments.
SpeechLine Digital Wireless is designed and optimized for use in corporate environments where it is critical that systems are simple to use and do not require any advanced user training or interaction. SpeechLine Digital Wireless delivers the simplicity and reliability needed in Corporate environments.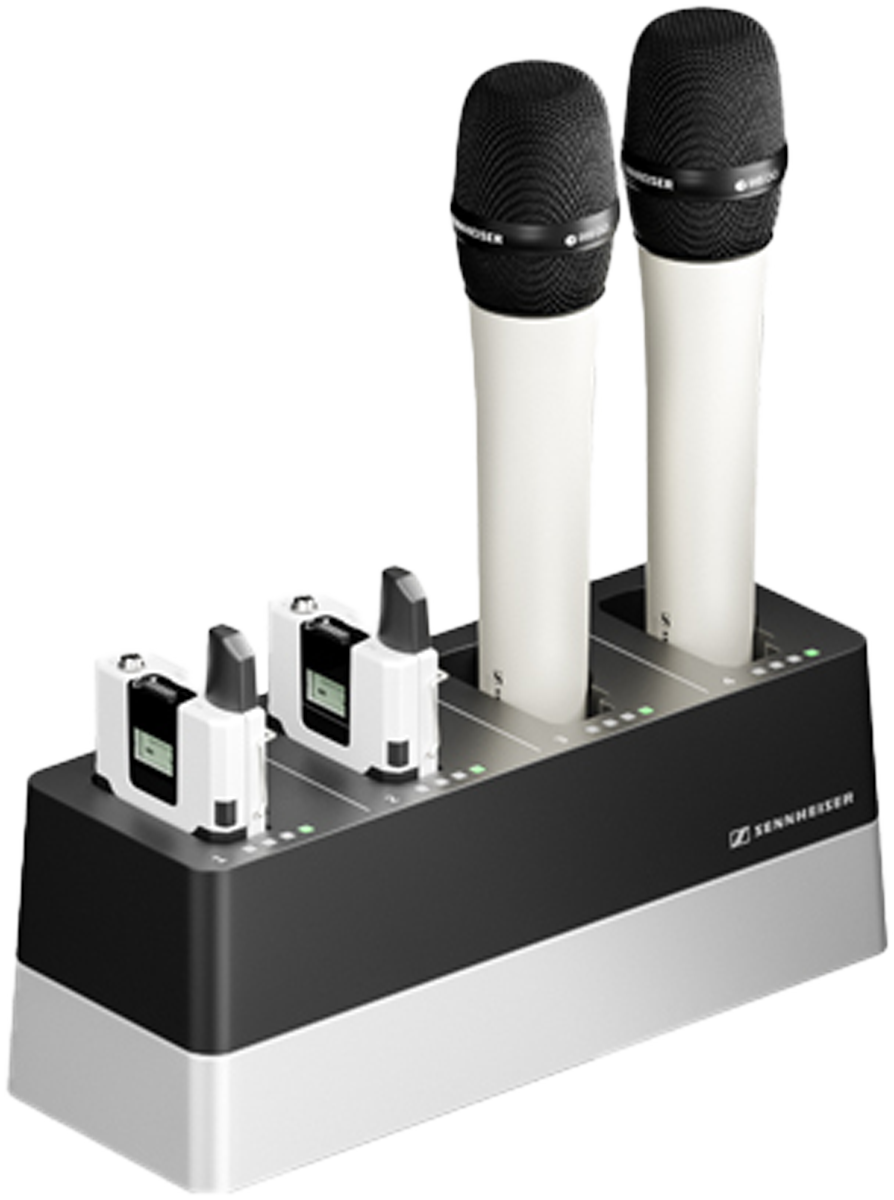 Always Ready to Go
The perfect microphone system simply works, every time. The use of SpeechLine Digital Wireless requires no introduction or explanation. As soon as the microphone is taken out of the network-monitored charging station, it is immediately ready to use. With a battery life of 15 hours, the microphones are ready for even the longest workday.
SpeechLine Digital Wireless is Made for the Spoken Word
Speech-optimized Sennheiser microphone capsules and built-in equalizers with presets for female and male voices ensure optimal speech intelligibility in every situation. The SpeechLine Multi-Channel Receiver automatically mixes multiple speakers at the same time with an integrated Automatic Audio Level Management so that each person can be clearly understood.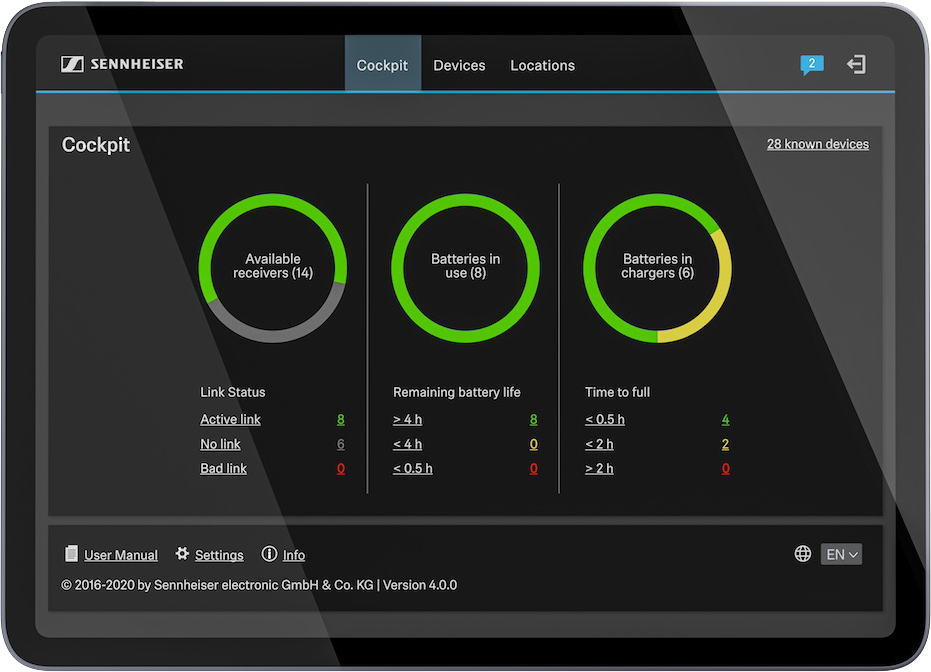 No End-User Interaction is Required
All SpeechLine Digital Wireless microphones are very easy to use. The presenter simply takes the microphone out of the charging station and is immediately ready to go. The end user does not need to have access to the receiver.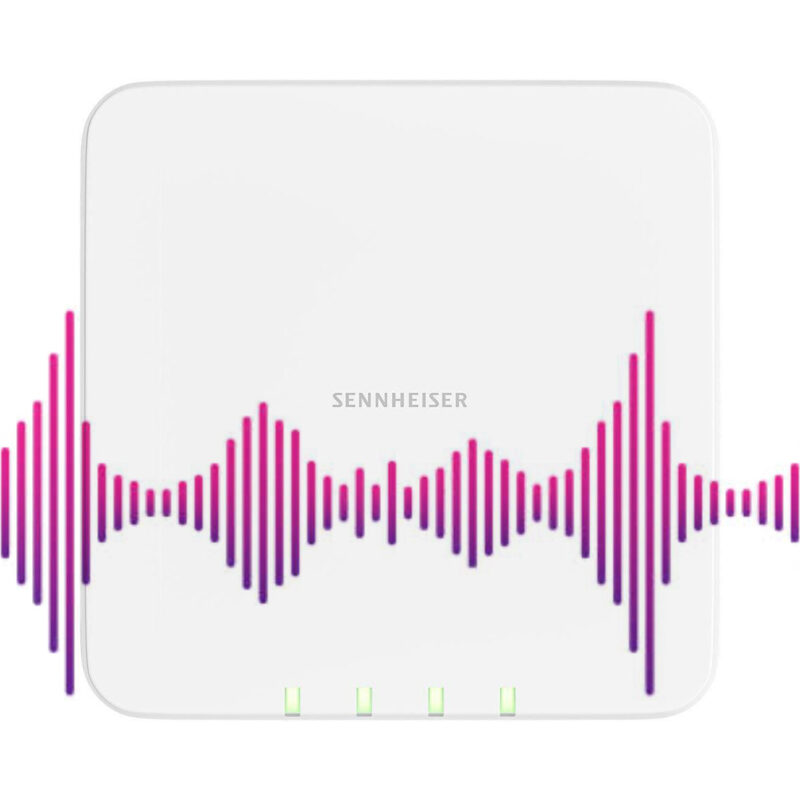 License-Free Frequency Range
SpeechLine Digital Wireless uses the license-free 1.9 GHz frequency range. This RF standard is also used by wireless telecommunications systems and is considered the most future-proof frequency band for wireless microphone systems.
Simple IT Integration
The system supports the most common IT standards and integrates smoothly into your existing IT infrastructure. Numerous connection options including two ethernet connectors with support for Power over Ethernet (PoE) and Dante™ make the system the ideal enhancement for your corporate network. SpeechLine Digital Wireless can be operated as a stand-alone system or integrated into a 3rd party environment such as Q-SYS.


Q-SYS and Sennheiser = Perfect Integration
Q-SYS and Sennheiser have partnered to deliver certified solutions for high-value meeting spaces, classrooms and beyond. Q-SYS is a control platform for commercial spaces of any size ranging from individual conference rooms and training rooms to large-scale conference centers and event venues. Q-SYS combines all the components you need for a complete A/V solution and works with complementary brands to create a comprehensive suite of capabilities. Learn more about Q-SYS.
Learn more about Commercial Audio & Video by Performance AV
Click Here
Contact PAV to integrate the expansive feature set of Sennheiser's SpeechLine Wireless system into a Q-SYS integrated A/V solution to bring a comprehensive suite of capabilities to your Commercial A/V Project.