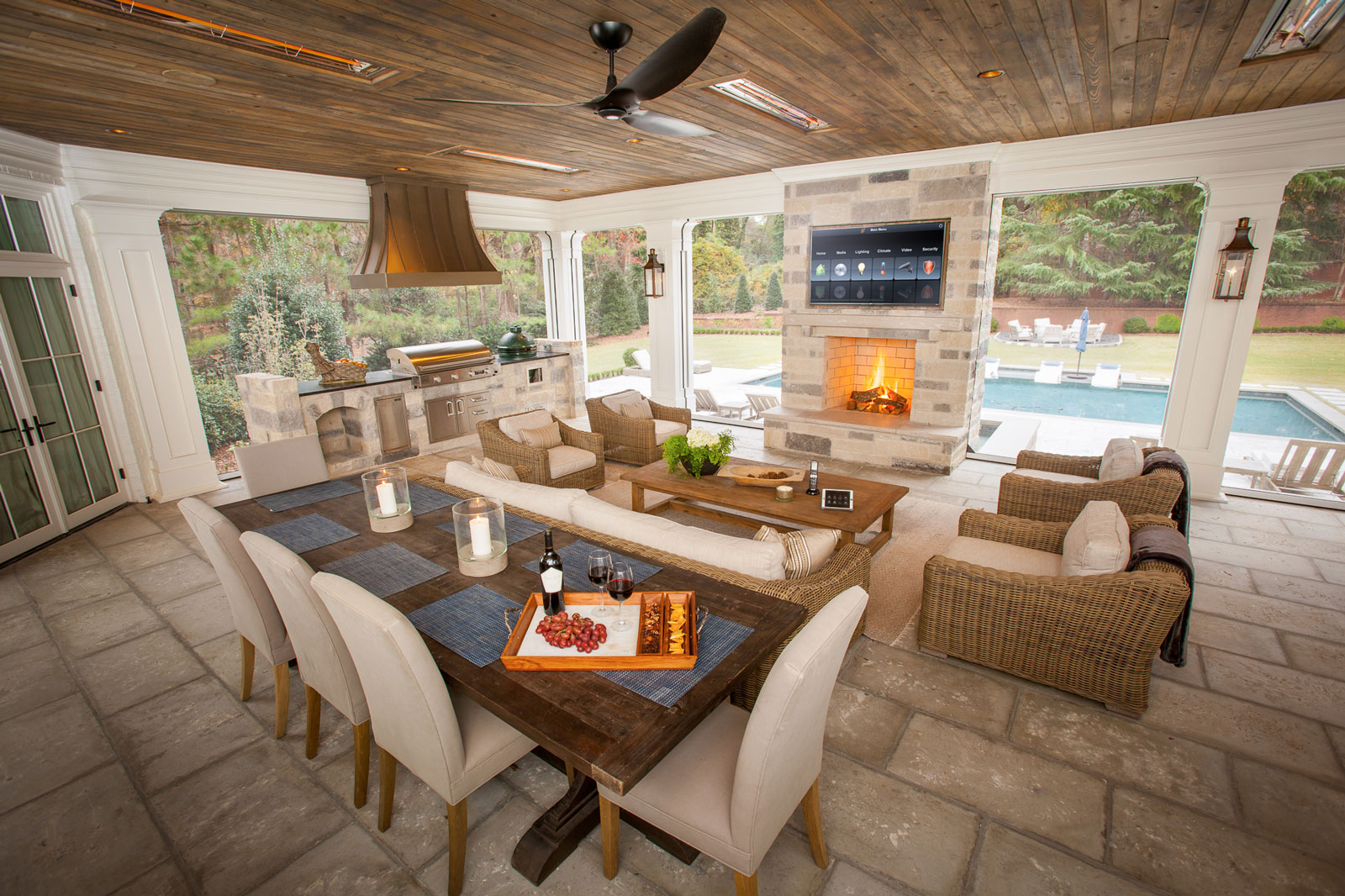 Progressive Motorized Patio Screens Integrate Into Your Smart Home

Motorized Patio Screens from Progressive can elevate your outdoor patio to a multi-season room with protection from the bugs in the Spring and Summer as well as provide you with shade from the sun throughout the year. Progressive Solar Screens can increase privacy in your home and is a great option for homes with a golf course view. You can maintain your view and choose complete privacy at the touch of a button. There are dozens of Solar Screen fabrics and textures to choose from as well as insect screen fabrics with protection from the tiniest of insects such as no-see-ums. Controlling your new patio screens is easy with the included remote control and your Progressive Screens can be integrated into your Control4 System.
What Makes Progressive Screens Different?
Progressive's motorized patio screens and sunshades use a unique magnetic system called MagnaTrack to prevent the most common issues that all other screens on the market experience. MagnaTrack system is only available through authorized Progressive Screen dealers and eliminates 98% or more of common issues with competitive zipper systems. Internal Neodymium magnets allow the inner track to free float with no mechanical fasteners, self adjusts for un-level surfaces, and It is the only self-correcting motorized screen in the industry. Guaranteed to outperform any competitive product and built to last a lifetime. Progressive Screens has partnered with Gaposa (Italian) motor option for the only triple-try obstacle detection. Together with the MagnaTrack make your motorized system almost issue-free, user friendly, and the #1 Motorized Screen system available. Unmatched performance and designed to enhance your outdoor living area.
Looking for Customized Motorized Screens?
If you have a special request such as vinyl windows, logos for your company or favorite Team Progressive has the solution for you with their Special Order Program.
Every component of your Progressive motorized screen is designed to enhance the performance of the system and built to withstand the most rigorous conditions, Thus providing a World Class product at an affordable price.
Thank you for taking the time to learn more about Performance Audio and Video and the brands and services that we offer. At PAV, we are committed to combining Technology, Vision, and Experience to enhance and simplify Clients' lives. If you are interested in learning more about our unique approach, please contact us today.