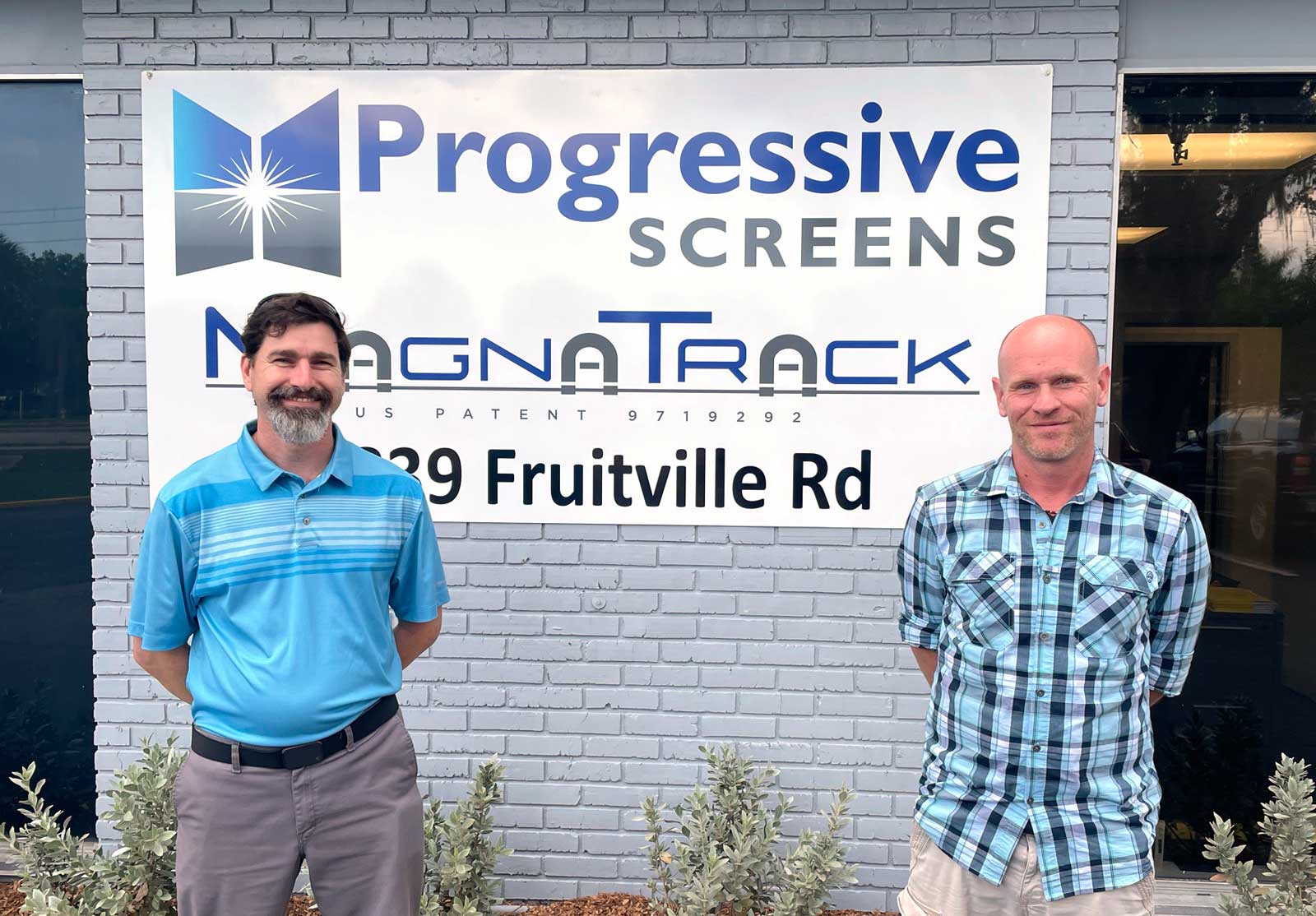 Jason and Jon from Performance AV recently attended a 2-day training event at Progressive Screens headquarters in Sarasota Florida. Product innovation is the key to Progressive's success. They have engineered the absolute best outdoor screen product on the market with patents to protect the unique features. The main feature is MagnaTrack! The patented track system overcomes inherent hang-up issues, re-wrapping, and dislodging from side tracks that all zipper systems suffer!
The MagnaTrack system eliminates 98% or more of common issues with competitive zipper systems. Internal Neodymium magnets allow the inner track to free float with no mechanical fasteners, self-adjusts for un-level surfaces, and it is the only self-correcting motorized screen in the industry! The MagnaTrack system is guaranteed to outperform any competitive product and is built to last a lifetime!
Progressive Screens was recently acquired by Hunter Douglas and is now the exclusive outdoor shading product for Hunter Douglas. This will allow Progressive to focus on the already impressive timeline for product improvements along with shortened lead times.
This is a win-win situation for Progressive customers. Progressive Screens are available from Performance AV where we are dedicated to delivering solutions to delight clients. Call us to learn more about Progressive Screens and how we can update your covered outdoor space to a multi-season room.
Thank you for taking the time to learn more about Performance Audio and Video and the brands and services that we offer. At PAV, we are committed to combining Technology, Vision, and Experience to enhance and simplify Clients' lives. If you are interested in learning more about our unique approach, please contact us today.