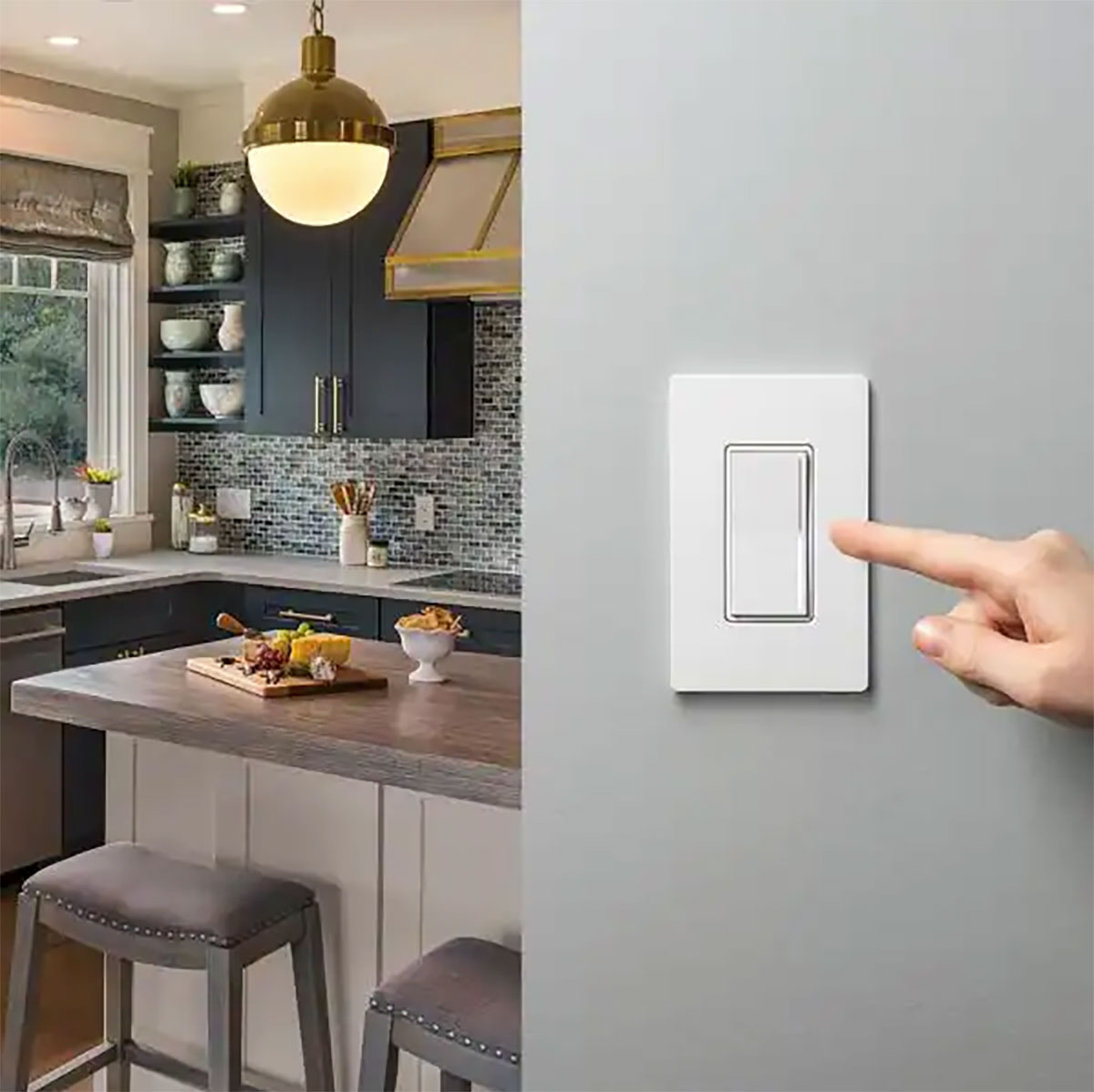 Life Happens Between On and Off

Sunnata is Lutron's latest wall control style that allows you to simply touch or swipe the light bar to set exactly how much light you want. Sunnata keypads instantly transform a space into a comfort zone by activating lighting scenes, music, and more. You can use the Sunnata light bar in place of a standard dimmer to provide complete control of your lighting. Sunnata keypads provide in-room control; you can also control them from the Lutron app, Pico remotes, motion sensors, and other connected devices.
The Power of Dimming
Dimming lights can make any room more flexible for the time of day. You can make lower lights in the kitchen for dining, brighten the lights for homework in the family room or dim them for a movie night, dim the lights in the morning in the bathroom for a gentle start to your day, and then of course dim lights in the nursery for the sleeping baby.
The Beauty of Lutron Keypad Dimmers
Even when the lights are off, the Sunnata Dimmers have a soft glow that helps you find the keypad in the dark. Lutron dimmers come in a broad selection of styles and updated colors.
Whether you want a traditional look or something more contemporary, a soothing neutral, or a little pop of color, there is a dimmer for you. We can provide you with metal finishes, matte, or glass.
Compatibility Made Easy
The Sunnata Keypad and dimmers have been tested for compatibility on 1,000's of bulbs and dozens of brands. They can be used with RadioRa3 and HomeWorks which is the core of the system that makes everything work based on your design, from the keypads to the timeclocks, to motion-sensor activated lights and more. The Sunnata Keypad and Dimmer also work great with Lutron's Palladiom Shades which you can learn more about here. The Sunnata Keypad and Dimmer will work with your existing wiring and take only a few minutes to install.
Thank you for taking the time to learn more about Performance Audio and Video and the brands and services that we offer. At PAV, we are committed to combining Technology, Vision, and Experience to enhance and simplify Clients' lives. If you are interested in learning more about our unique approach, please contact us today.