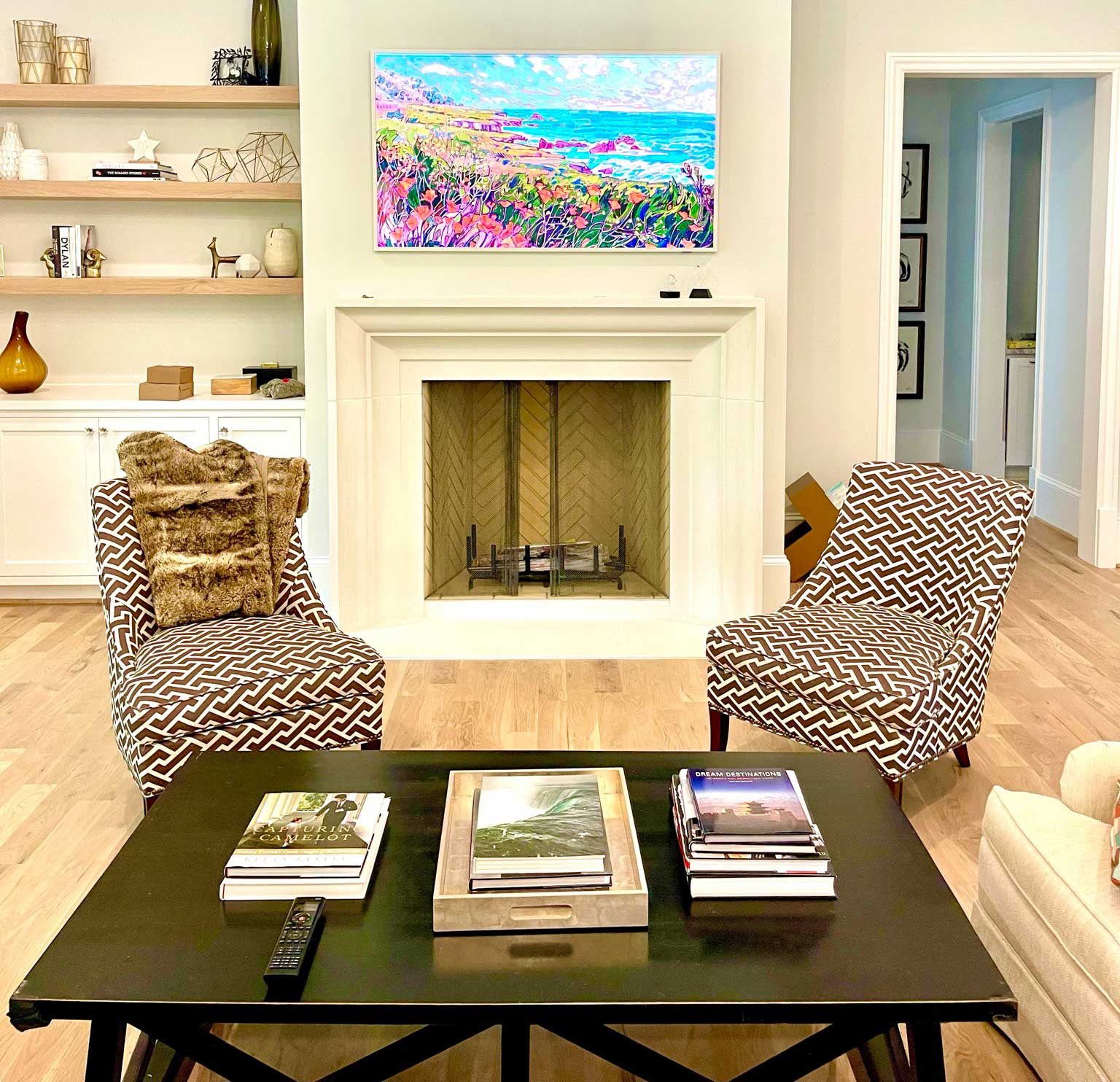 Enhance Your Home with "The Frame" TV from Samsung


This television features a picture frame trim that displays world-class art right on your wall to fit both your style and your mood. Artwork, shows, movies, and memories—display what you love on The Frame, the picture frame-like TV. See all your favorite shows and movies upscaled to 4K, or switch on Art Mode to transform your TV into your own personal art exhibit. You'll enjoy it all on a Matte Display that's virtually glare-free, night or day. Anti-Reflection technology and the Matte Display Film premium matte finish limit light distraction on your screen by reducing the effects of glare.
It's a TV When On and Art When It's Off
Enjoy your personal art exhibit when you're not watching TV. With Art Mode, you can display art you've subscribed to or purchased from the Samsung Art Store. You can also upload and display your own NFTs, personal photos, and artwork collection. Bring artwork from world-famous galleries and museums into your living room. You can buy individual pieces or subscribe to an ever-increasing library of established and emerging artists' work.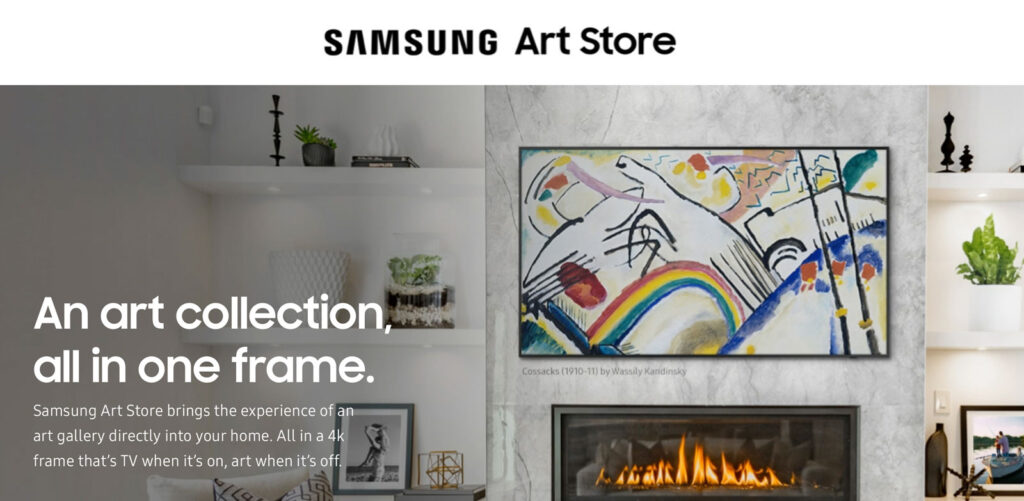 Frame Your Most-Loved Moments
Elevate your photos and artwork to new artistic heights. It's free and easy to upload your own photography or art pieces to The Frame from your phone or a USB flash drive.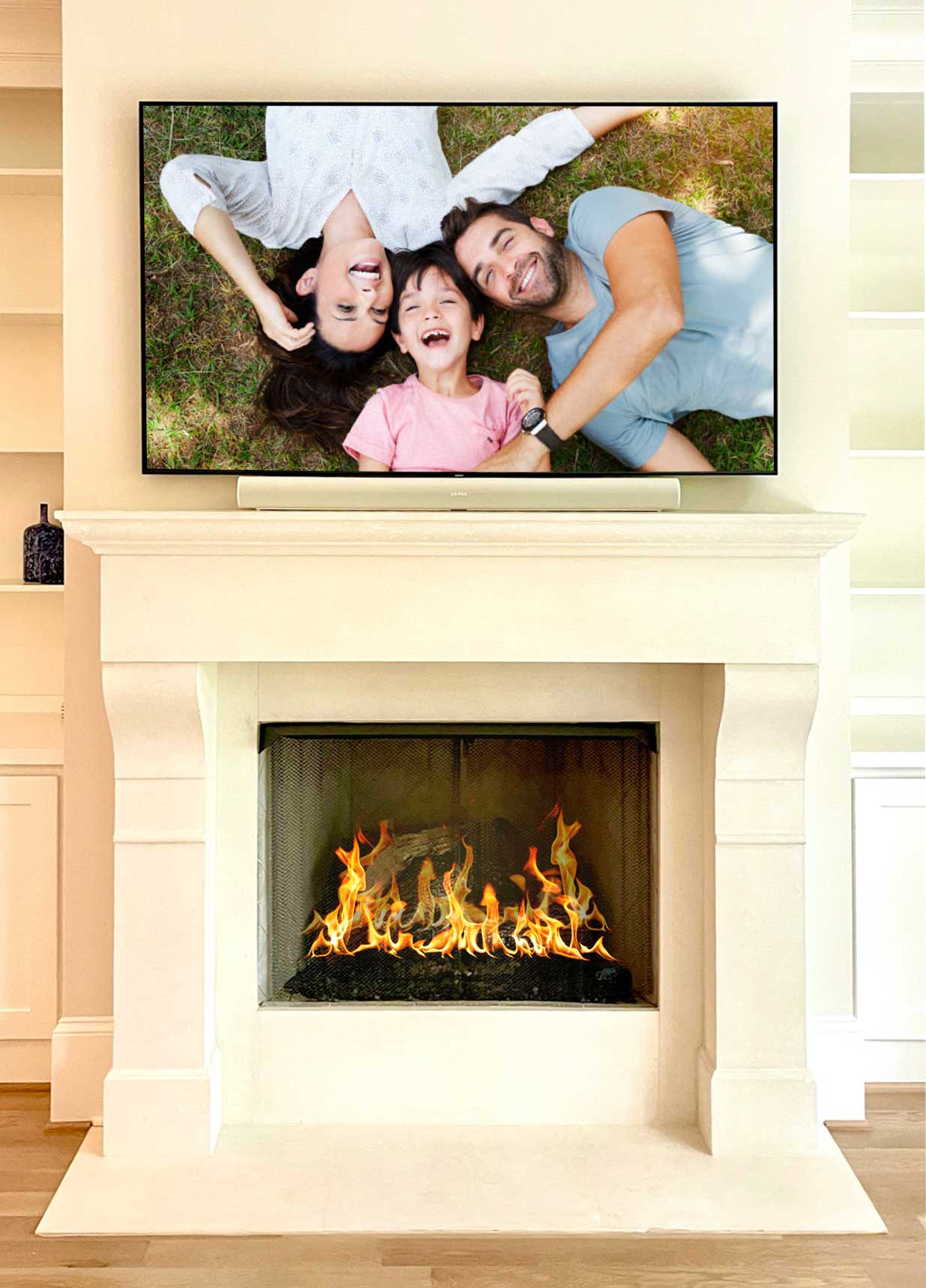 QLED 4K Technology with 100% Color Volume
Bask in a billion shades of brilliant color at 100% Color Volume. Quantum Dot technology transforms light into vivid color that stays true for bold detail, even as the scene brightens.
Personalized to Suit Your Space
Whatever your aesthetic, mood, or occasion, choose a Modern or Beveled bezel available in several different colors. The magnetic bezel is easy to snap on, making design updates a breeze. Customize The Frame with a stylish bezel to fit your décor and hang it flush against the wall to look just like the real artwork. Choose from modern or beveled.
The Frame TV is also great for spaces where a traditional TV (over the fireplace) can be made to look much more appealing. They are customizable with other frames, so it is easier to customize your décor. The Frame TV is available in sizes from 32″ to 85″. Rotate your TV – horizontally or vertically – to enjoy your content however you like. Choose either the Auto Rotating Stand or the Auto Rotating Wall Mount⁷ depending on what best fits your space.
Thank you for taking the time to learn more about Performance Audio and Video and the brands and services that we offer. At PAV, we are committed to combining Technology, Vision, and Experience to enhance and simplify Clients' lives. If you are interested in learning more about our unique approach, please contact us today.